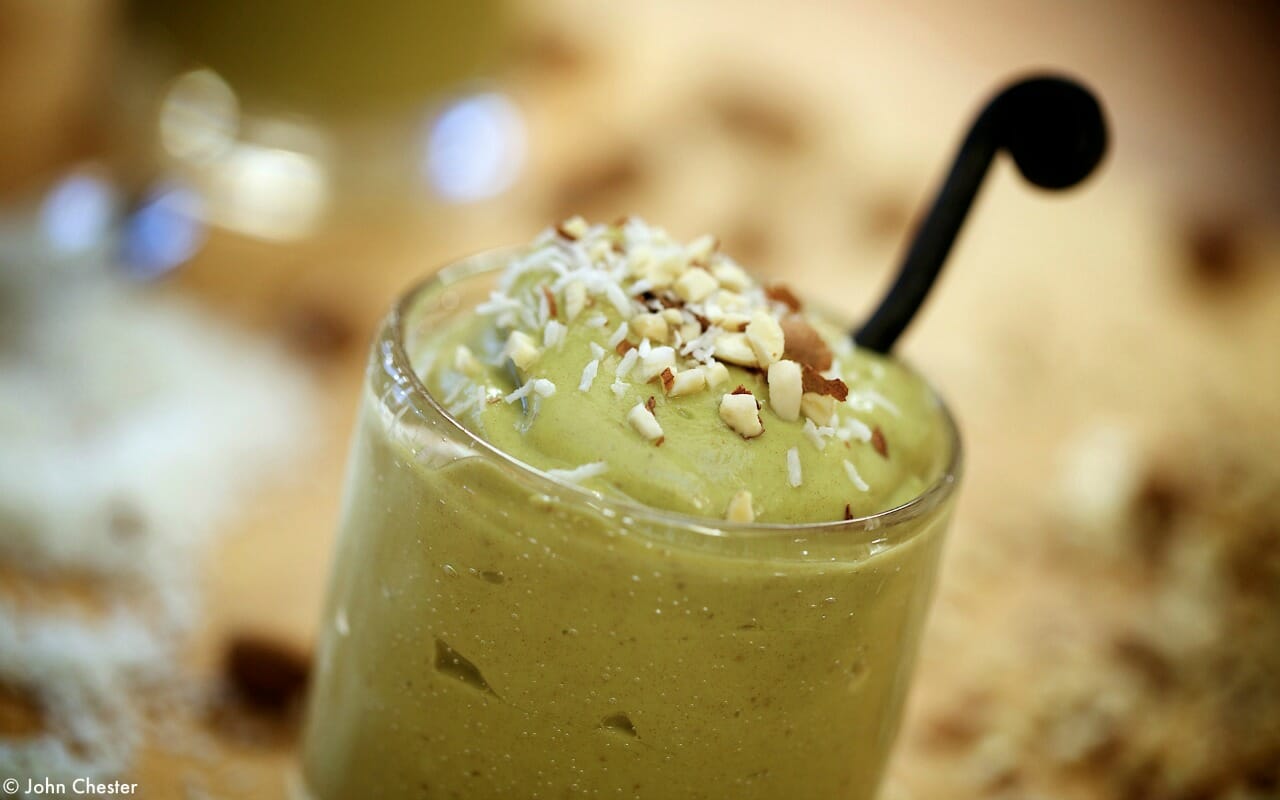 4 servings
15 minutes
Easy
print
share with a friend
Avocado Pudding
Living on a farm with acres of avocados, it was about time to make something other than guacamole & avocado toast.  John decided to experiment with an Avocado Smoothie.
He totally nailed it.  Coconut Milk, Almond Milk, Ice, Dates – it was delicious.  So delicious, in fact, that John and Molly each ate 2 large glassfuls and spent the next four hours in a state of overstuffed anguish.
But, that smoothie was too delicious to be banished forever!  After some mulling, Molly took out the ice, thickened it with a little more coconut milk and turned it into a pudding.
This avocado pudding is best after chilling in the fridge for two hours.  The almonds and coconut flakes on top add a crunch, which is an important addition to the smoothness of the pudding.
Ingredients
2 ripe avocados

3/4 cup whole coconut milk

1 cup almond milk

8 pitted Medjool dates
Instructions
In a blender, combine avocados, coconut milk, almond milk and pitted dates.
Blend until smooth.
Use a spatula, as needed, to scrape down the sides of the blender bowl.
Refrigerate for 2 hours. Pudding is best served cold. It can be garnished with chopped almonds and toasted coconut flakes, if desired.
---
https://www.apricotlanefarms.com/recipe/avocado-pudding/
Copyright © 2022 Apricot Lane Farms. All rights reserved.