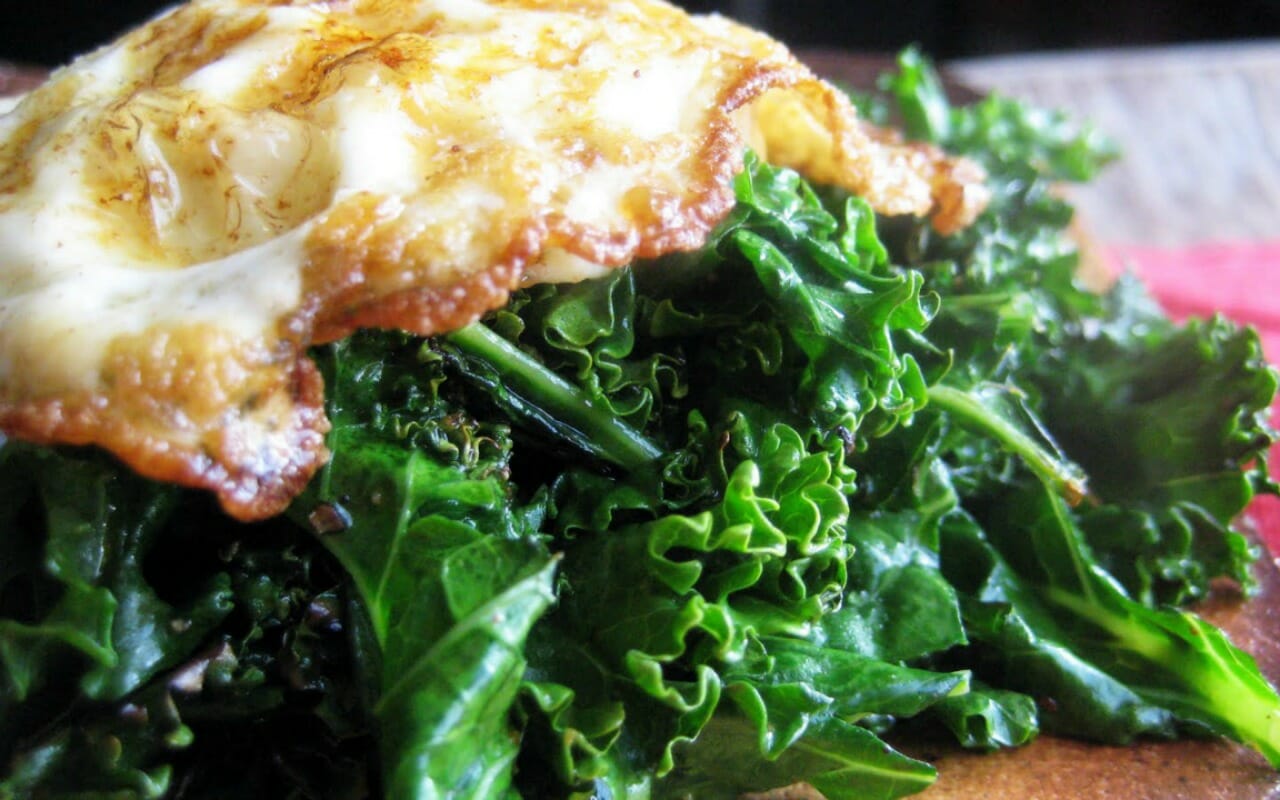 print
share with a friend
Breakfast Kale
Breakfast kale is hard to even consider a recipe, yet it is extremely popular amongst the folks at Apricot Lane Farms, so we had to share.  Kale grows nearly year-round, and if you harvest without stripping the plant down completely, the same plant can continue nearly year round.  Top some breakfast kale with a soft cooked farm-fresh pastured egg, and breakfast has truly never been better.  We also like to add a small scoop of homemade sauerkraut on the side for digestion.  Molly eats this at least 3 times a week!
Ingredients
2 tsp avocado oil, ghee or coconut oil

1/8 tsp red pepper flakes

sea salt, to taste

fresh cracked pepper, to taste
Instructions
In a large saute pan over medium heat, warm oil and red pepper flakes until oil is glistening.
Add kale, sea salt and pepper.
Turn with tongs until all of the kale turns bright green and shiny. If any dull pieces remain, keep turning. It will take approx. 3 minutes.
Serve with a soft cooked fried egg.
---
https://www.apricotlanefarms.com/recipe/breakfast-kale/
Copyright © 2021 Apricot Lane Farms. All rights reserved.