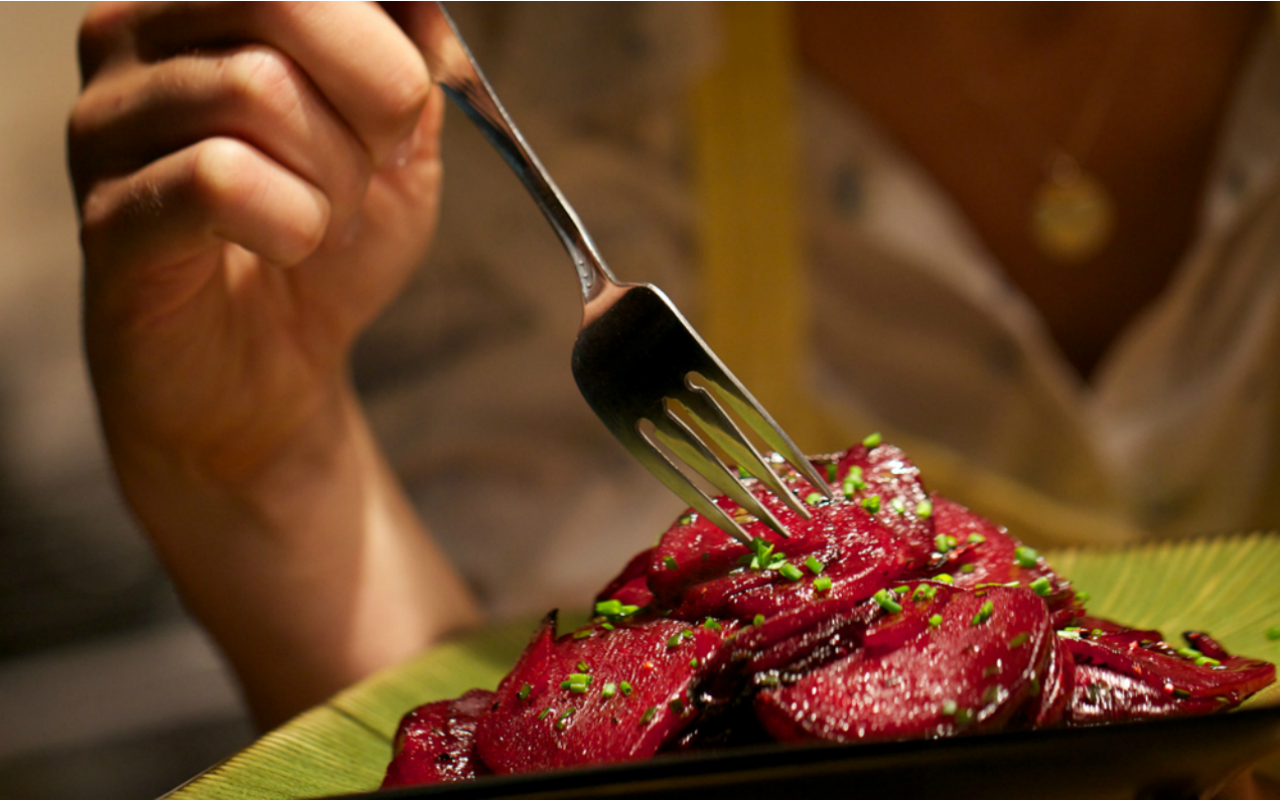 4 Servings
40 minutes
Easy
print
share with a friend
Caramelized Beets with Fresh Chives
Color abounds with this dish. The chives add a fresh bright pop to the deep dark purple of the beets- we think you'll agree it's a beautiful combination!
This side is a wonderful addition to a couple of fried pastured eggs on a Saturday morning.
We have found that cooking this amount of beets in one very large cast iron skillet produces an ideal result. If you have a smaller skillet, we would suggest doing this recipe in multiple batches in order to maximize the caramelization of the beets. In addition, most cast iron skillets do not come with lids, so you will have to use a lid from another pan.
Ingredients
1 1/2 pounds beets, peeled and thinly sliced

2 tablespoons (30 ml) bacon fat

1 teaspoon sea salt

1/8 teaspoon fresh cracked pepper

2 tablespoons (6 g) chopped fresh chives
Instructions
Melt bacon fat, in a large skillet (with a lid) over medium heat.
Once melted, add sliced beets and toss to coat. Reduce heat to low, cover, and gently cook for 25 minutes, stirring occasionally.
After 25 minutes, remove the lid and increase the heat to medium. Sauté for 5 additional minutes without stirring to finish caramelizing.
After five minutes, remove from the heat. Add sea salt, pepper, and chives.
Toss to combine and serve warm.
Notes
Save the beet greens for another use, such as in a soup or salad, or sautéed with butter and garlic.
---
https://www.apricotlanefarms.com/recipe/caramelized-beets-with-fresh-chives/
Copyright © 2022 Apricot Lane Farms. All rights reserved.