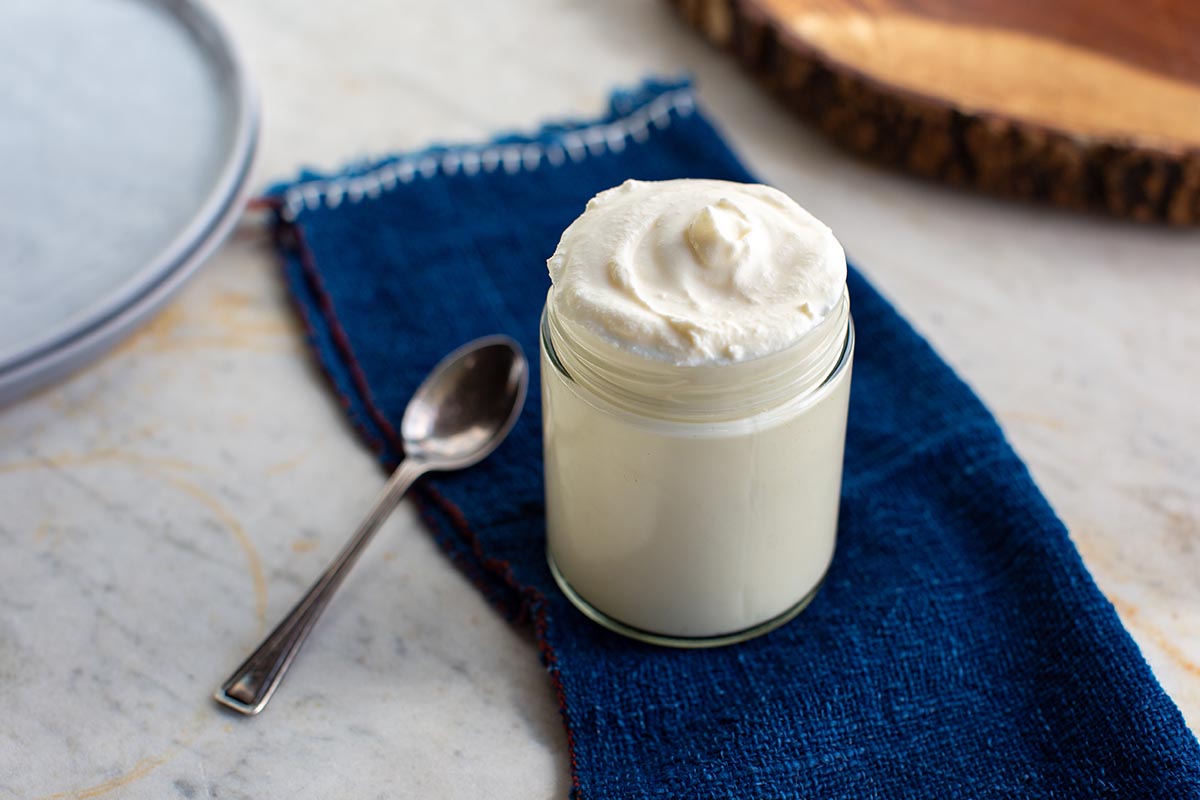 1 1/2 cups (355 ml)
24 hours
Easy
print
share with a friend
Homemade Crème Fraîche
Crème fraîche is a luxurious, European-style sour cream that is really easy to make at home, where the cook controls the quality of ingredients. It's a bit thicker and slightly less sour than American sour cream, making it a perfect dessert topping. The texture and flavor also work nicely in our Millet Salmon Cakes with Creamy Dipping Sauce.
Raw cream works great in this recipe; however, we encourage researching a safe source to procure it.
Ingredients
1 1/2 cups (355 ml) heavy cream, preferably raw

1 tablespoon (15 ml) buttermilk
Instructions
In a pint-size (470 ml) Mason jar, combine the cream and buttermilk, stir well.
Place the lid on the jar and leave at room temperature (the warmer the better) for 24 hours, or until thickened.
Stir the cream and refrigerate; it will continue to thicken as it chills.
Notes
Crème fraîche will last for several weeks in the refrigerator, and can also be whisked into whipped cream the same way as regular heavy cream.
---
https://www.apricotlanefarms.com/recipe/homemade-creme-fraiche/
Copyright © 2022 Apricot Lane Farms. All rights reserved.