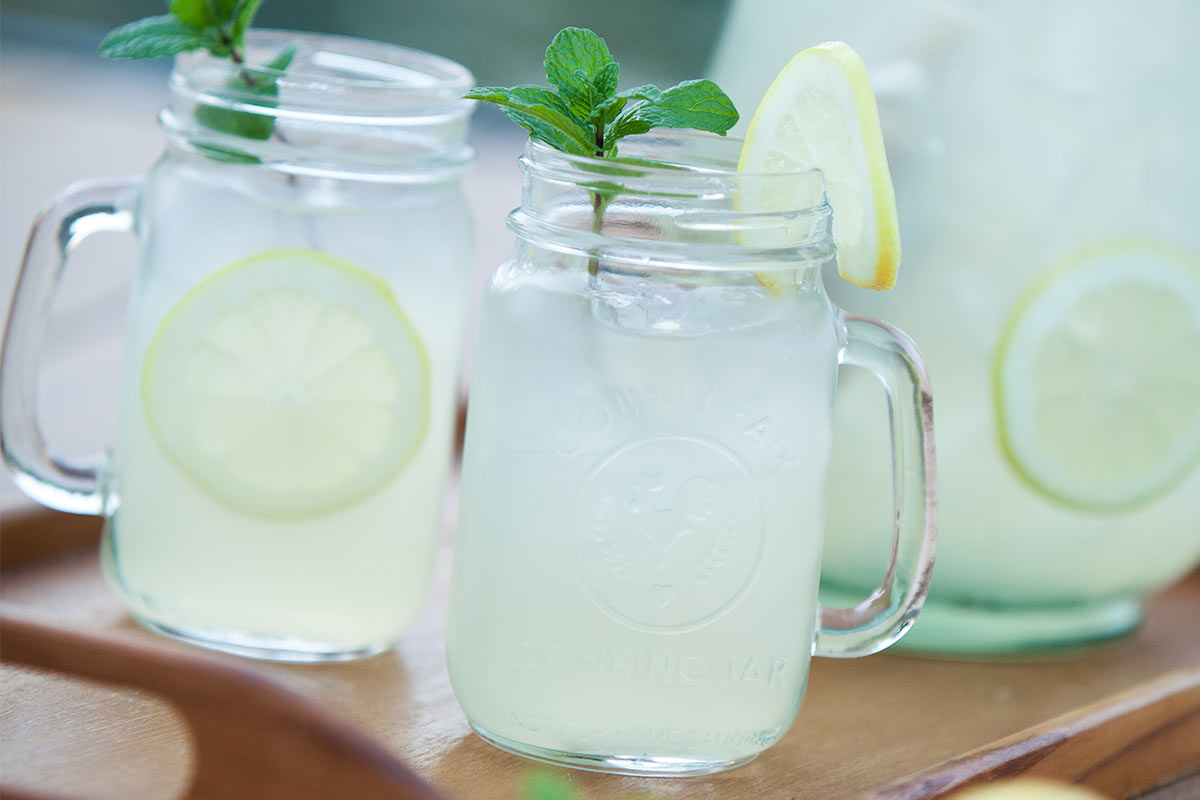 Yield: 8 Cups
10 minutes
Easy
print
share with a friend
Apricot Lane Farms Lemonade
Living on a farm with over 30 acres of lemon trees encourages one to develop a killer lemonade recipe! We serve this lemonade at all of our farm events, and it is always a hit. Sometimes when we have extra lemon juice from making our Bourbon Lemon Marmalade recipe, we will mix up a concentrate of just lemon juice and honey for the freezer. Then when an event comes around, we just add water!
A blender is used to emulsify the honey and lemon juice. In this way, the beneficial enzymes of the unpasteurized honey are preserved.
Ingredients
1 cup raw honey

1 cup freshly squeezed lemon juice

6 cups water
Instructions
In a blender, combine the honey and lemon juice.
Blend on high for 30 seconds.
Add water and pulse to combine.
Refrigerate until chilled, then serve over ice.
---
https://www.apricotlanefarms.com/recipe/raw-honey-lemonade/
Copyright © 2022 Apricot Lane Farms. All rights reserved.