Soaked Almond Butter
The oil in this recipe is optional, but highly recommended.  It helps the texture become smooth.  Without the oil, the almond butter will be rather dry.  The roasting step is also optional.  Molly actually prefers not roasting the almonds. But John, the primary almond butter eater, loves the toasty roasted flavor.  Molly doesn't usually add additional sea salt to the recipe, but feel free to please your palate!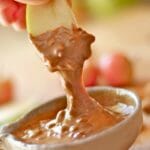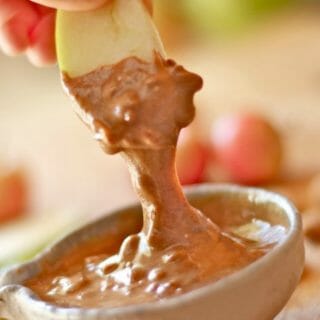 Soaked Almond Butter
Store-bought nut butters are typically made from nuts that have not been soaked. Making them at home allows you to create a delicious soaked version, while also controlling the quality of the oils and sea salt for taste and texture.
Yield: 3 cups (454 G)
5 minutes plus soaking time
Easy
Ingredients
3 cups (about 1 pound, or 454 g) crunchy almonds

2 tablespoons (28 g) unrefined coconut oil

Sea salt, to taste
Instructions
Optional First Step - Preheat oven to 350˚F (180ºC, or gas mark 4). On a large-size sheet tray, spread the almonds in a single layer.
Bake for 10 minutes, until fragrant and lightly browned. Set aside to cool completely.
If you like your almond butter crunchy, remove ½ cup (65 g) of almonds, roughly chop, and set aside.
Place remaining almonds into the bowl of a food processor. Turn on the motor and process for 1 minute; almonds will be grainy.
Add oil and salt, and restart the motor. After a few minutes, the almond butter will turn into a ball.
After a few more minutes, it will separate from the ball and stick onto the sides of the bowl. Finally, it will become smooth. The whole process will take about 5 minutes.
Once smooth, if making crunchy almond butter, add the chopped almonds back to the bowl and pulse briefly until combined.
Scoop into an airtight container and refrigerate. The almond butter will thicken slightly when refrigerated.
---
https://www.apricotlanefarms.com/recipe/soaked-almond-butter/
Copyright © 2019 Apricot Lane Farms. All rights reserved.