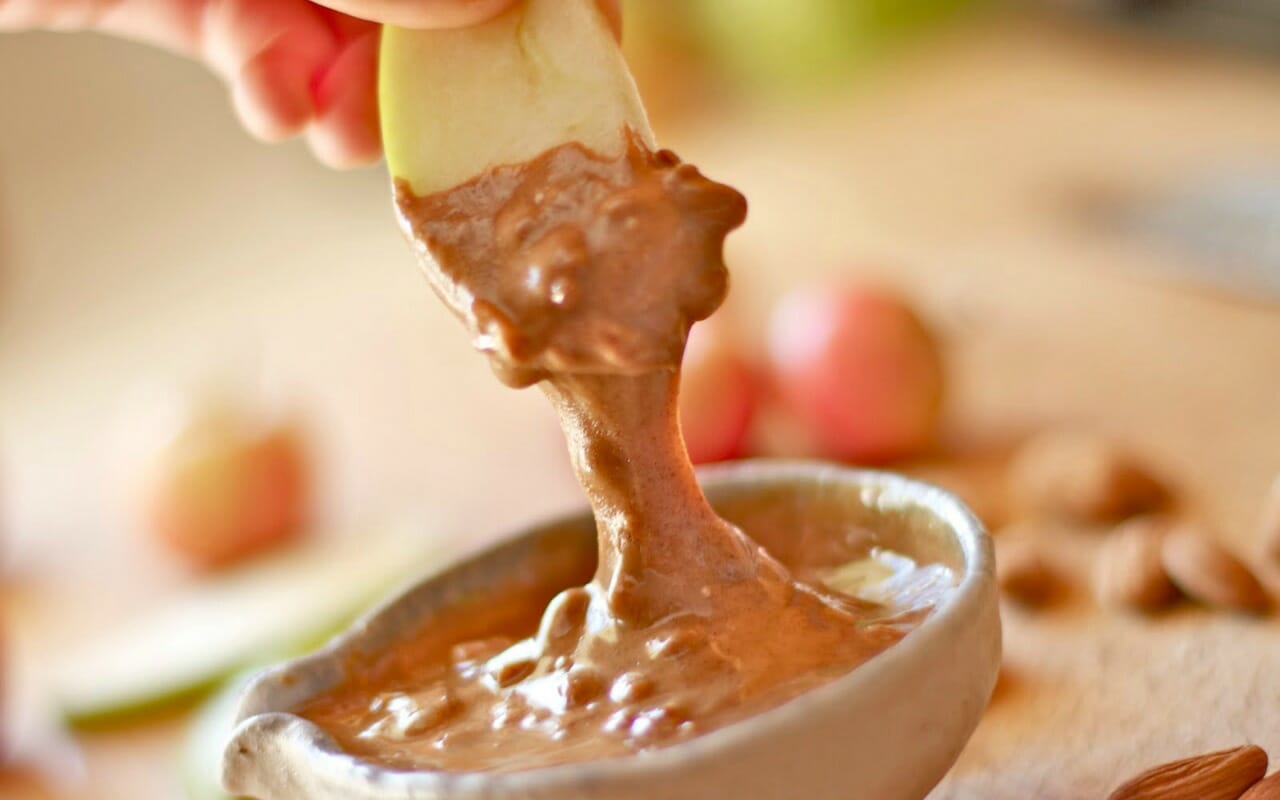 Yield: 3 cups (454 G)
5 minutes, plus soaking time
Easy
print
share with a friend
Soaked Almond Butter
Making your own almond butter at home is actually much easier than you might expect and it allows you to control the amount of oil and salt in the end result, while avoiding preservatives often found in store bought brands. John, loves the toasty roasted flavor that results in roasting the nuts first but it is also fine to grind the almonds raw.
This same method can be used for making other nut butters such as cashew or pecan. You can play around with the amount of salt and coconut oil until you find the flavor and consistency you like.
Ingredients
3 cups (about 1 pound, or 454 g) crunchy almonds

2 tablespoons (28 g) unrefined coconut oil

Sea salt, to taste
Instructions
Optional First Step - Preheat oven to 350˚F (180ºC, or gas mark 4). On a large-size sheet tray, spread the almonds in a single layer.
Bake for 8-10 minutes, until fragrant and lightly browned. Set aside to cool completely.
If you like your almond butter crunchy, remove ½ cup (65 g) of almonds, roughly chop, and set aside.
Place remaining almonds into the bowl of a food processor. Turn on the motor and process for 1 minute; almonds will be grainy.
Add oil and salt, and restart the motor. After a few minutes, the almond butter will turn into a ball.
After a few more minutes, it will separate from the ball and stick onto the sides of the bowl. Finally, it will become smooth. The whole process will take about 5 minutes.
Once smooth, if making crunchy almond butter, add the chopped almonds back to the bowl and pulse briefly until combined.
Scoop into an airtight container and refrigerate. The almond butter will thicken slightly when refrigerated.
---
https://www.apricotlanefarms.com/recipe/soaked-almond-butter/
Copyright © 2022 Apricot Lane Farms. All rights reserved.