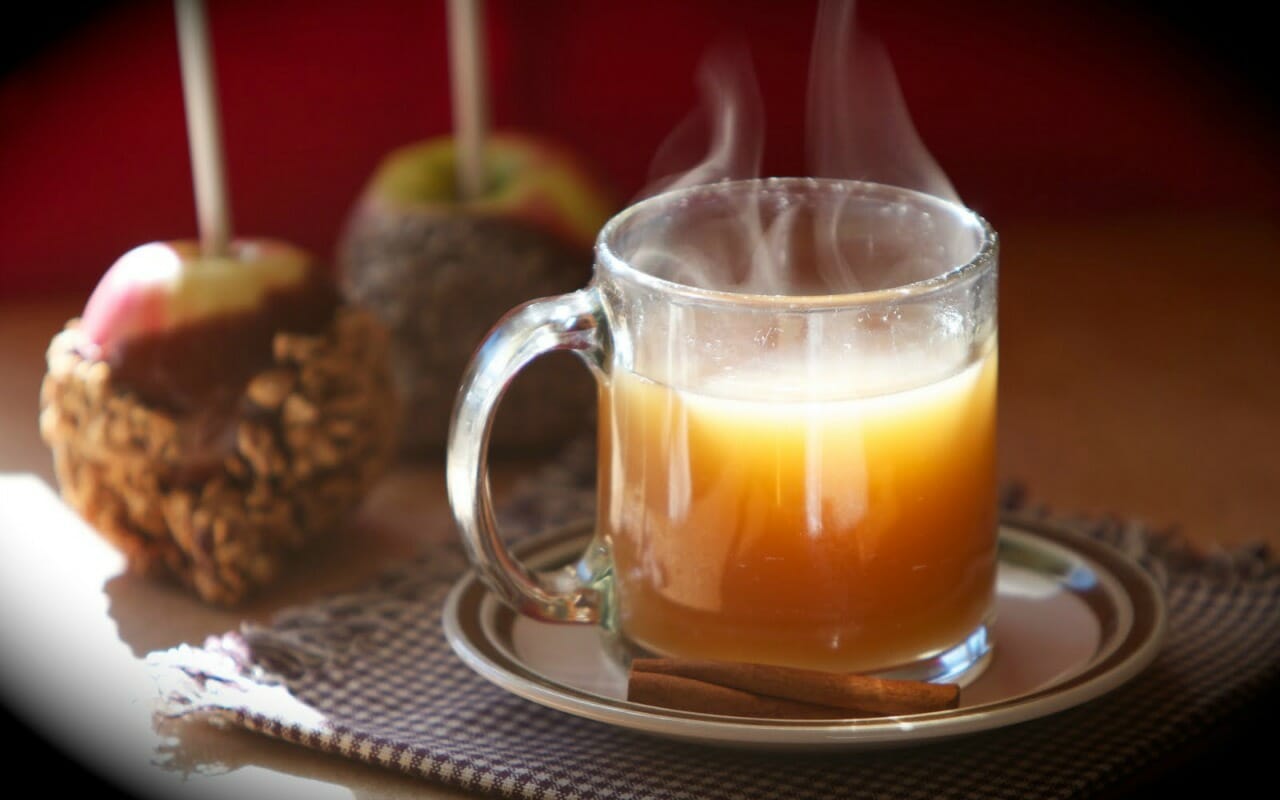 12 single servings
1 hour 15 mins
Easy
print
share with a friend
Spiced Mulled Cider
The first time Molly made this recipe, she was having friends over to her apartment in Santa Monica, CA for Halloween.  It was years before the farm started, and she was dressed as an egg, specifically a pastured egg with a bright orangey yolk.  Being a pastured chicken farmer must have been in the cards!  Now, we make this on the farm every fall using juice pressed from our Gordon Apples.  We turn the juice into this beautiful Spiced Mulled Cider for our annual Christmas Party, which features a highly competitive (and super fun!) Gingerbread Man decorating contest.
This warm cider is excellent served at holiday parties with the option to be spiked with either bourbon or sake.  Sake is unexpected, but such a nice and delicate combination.
Ingredients
4 cups brewed chai or black tea*

8 cups unfiltered apple juice

3/4 cup fresh-squeezed orange juice with pulp (approx. 2 large)

10 cloves

3 cinnamon sticks

10 whole black peppercorns

6 whole cardamom pods

2 tsp. orange zest

1 vanilla pod, split
Instructions
Combine all ingredients in a large pot.
Bring to a boil.
Reduce to a simmer, cover and simmer for 1 hour.
Strain through a chinois or a fine mesh strainer lined with cheesecloth.
Return to a clean pot or crock pot, and warm over low-heat until service.
Notes
* We have used English Breakfast or Chai Tea, but any black tea will do.  If you prefer decaffeinated, try orange or apple flavored herbal teas.  Use 4 tea bags for 4 cups of water and steep for 5 minutes.
---
https://www.apricotlanefarms.com/recipe/spiced-mulled-cider/
Copyright © 2021 Apricot Lane Farms. All rights reserved.