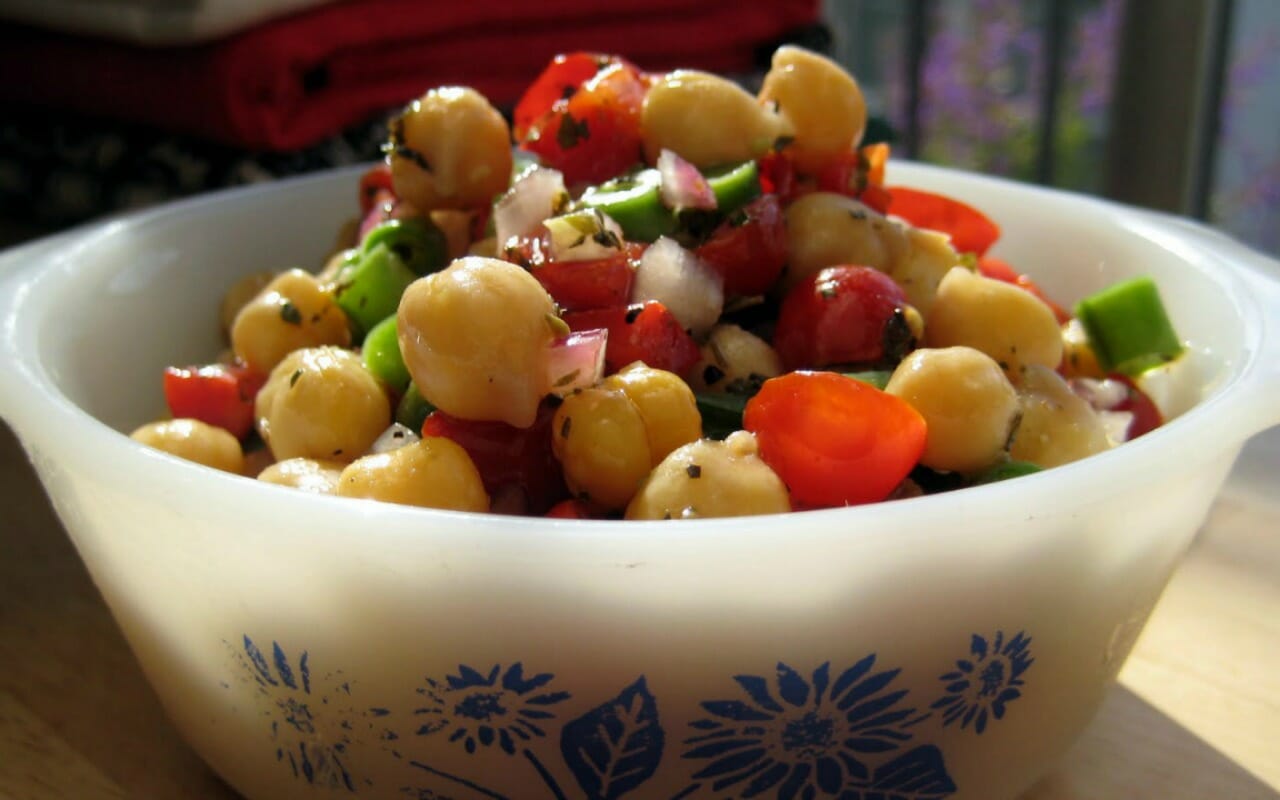 Serves 2
Prep Time: 15 minutes
Easy
print
share with a friend
Tracy's Chickpea Salad
Given that herbs grow year-round in Southern California, we typically turn to fresh herbs in our cooking.  That said, there is something about the dried herbs in this dish that brings Molly back to her childhood, and it creates a flavor that is hard to achieve with fresh.  When we have excess herbs in the garden, we dry them in the sun or the dehydrator, so that we can make this dish, while still utilizing the bounty of our garden!
A great way to make salads hearty is to make them with chickpeas. At the farm, vegetables from the garden are often paired with protein filled legumes that are only cooked after a long overnight soak. Using dried chickpeas is one of the many ways the farm kitchen combines textures, flavors, and seasonality in our cooking. Scale this recipe up to serve as a bountiful salad for as many as 10 people. Simply multiply the recipe by 5!
Ingredients
1 cup of soaked and cooked chickpeas

1/2 tsp sea salt

1/4 cup thinly sliced green beans

1/4 cup halved grape tomatoes or medium diced seeded tomatoes

3 tbsp diced red onion

1 tbsp extra virgin olive oil

1 tbsp apple cider vinegar

1/4 tsp dried thyme

1/4 tsp dried oregano

1/8 tsp fresh cracked black pepper
Instructions
In a medium bowl, combine chickpeas with the vegetables and sea salt. Toss to combine.
As the salt works its way into the vegetables, add the remaining olive oil, vinegar, herbs, and black pepper.
Toss to combine and serve cold.
---
https://www.apricotlanefarms.com/recipe/tracys-chickpea-salad/
Copyright © 2022 Apricot Lane Farms. All rights reserved.