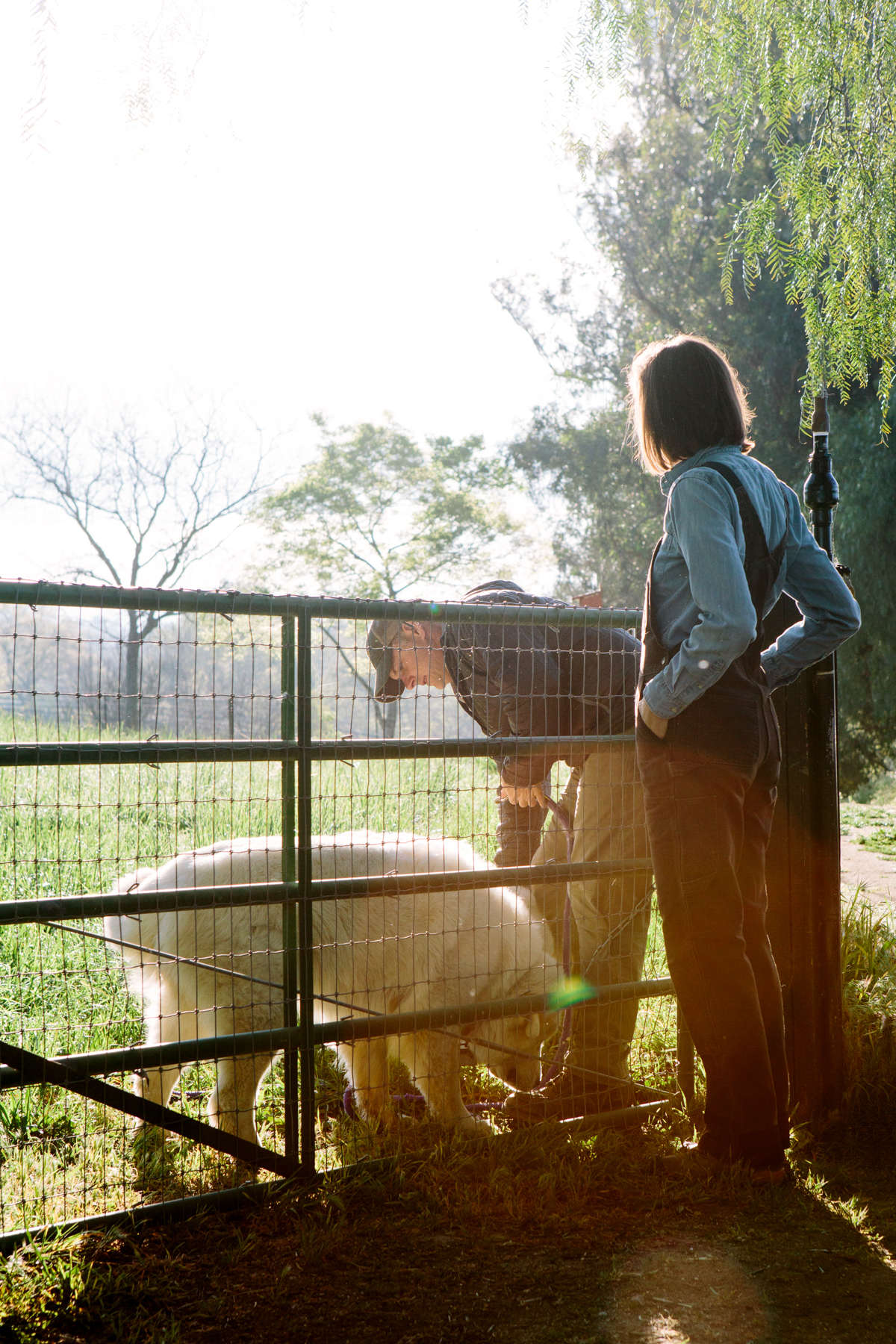 Along with Alan York, we've had many mentors as we've built Apricot Lane Farms, and never cease being students of farming. Some of our most influential mentors have been Wendell Berry, Gabe Brown, Jerry Brunetti, Jim Gerrish, Mary Oliver, Joel Salatin, and Allan Savory. All of their books, and many others line our office shelves.
If you have an interest in learning more about this way of farming, below is our recommended list of farmers, books, videos, and documentaries that have inspired the "lens" we use to see our farm and have helped inform many of our practices. At the same time, it can be easy to get overwhelmed by all the different perspectives and sometimes conflicting advice on how to farm. The method one chooses to farm is deeply personal and must resonate from within. These writers and farmers below might help inform your personal perspective.

I don't know much for sure but I do know that farming is first and foremost an art and a way of seeing, everything else after that is just work. Stay curious."

– John Chester
BROADER PERSPECTIVES THAT INSPIRED THE WAY WE SEE
Wendel Berry – "It All Turns on Affection", "The Way of Ignorance", "The Unsettling of America"
Kristin Ohlson – "The Soil Will Save Us"
Joel Salatin – "Folks this aint normal", Polyface Farms
INTEGRATING THE FARM WITHIN AN ECOSYSTEM & HOLISTIC/REGENERATIVE FARMING
ANIMAL INTEGRATION & REGENERATIVE GRAZING
THE INFINITE WONDER OF SOIL
MARKET GARDENING & ORCHARDS
NUTRITION, FOOD & FARM-TO-TABLE
CERTIFICATIONS
Apricot Lane Farms is certified Organic, Biodynamic, and Regenerative Organic. While we do not believe certification to be a requirement in order to qualify you as a conscientious steward of the land it does help to guide you towards methods and connects you with resources. Here are those we are actively involved with.
ROC – Regenerative Organic Certification 
Demeter – Biodynamic Certification 
CCOF – California Certified Organic Farmers