SMALL BATCH, FARM FRESH, CRAFTED + COLD PRESSED LOCALLY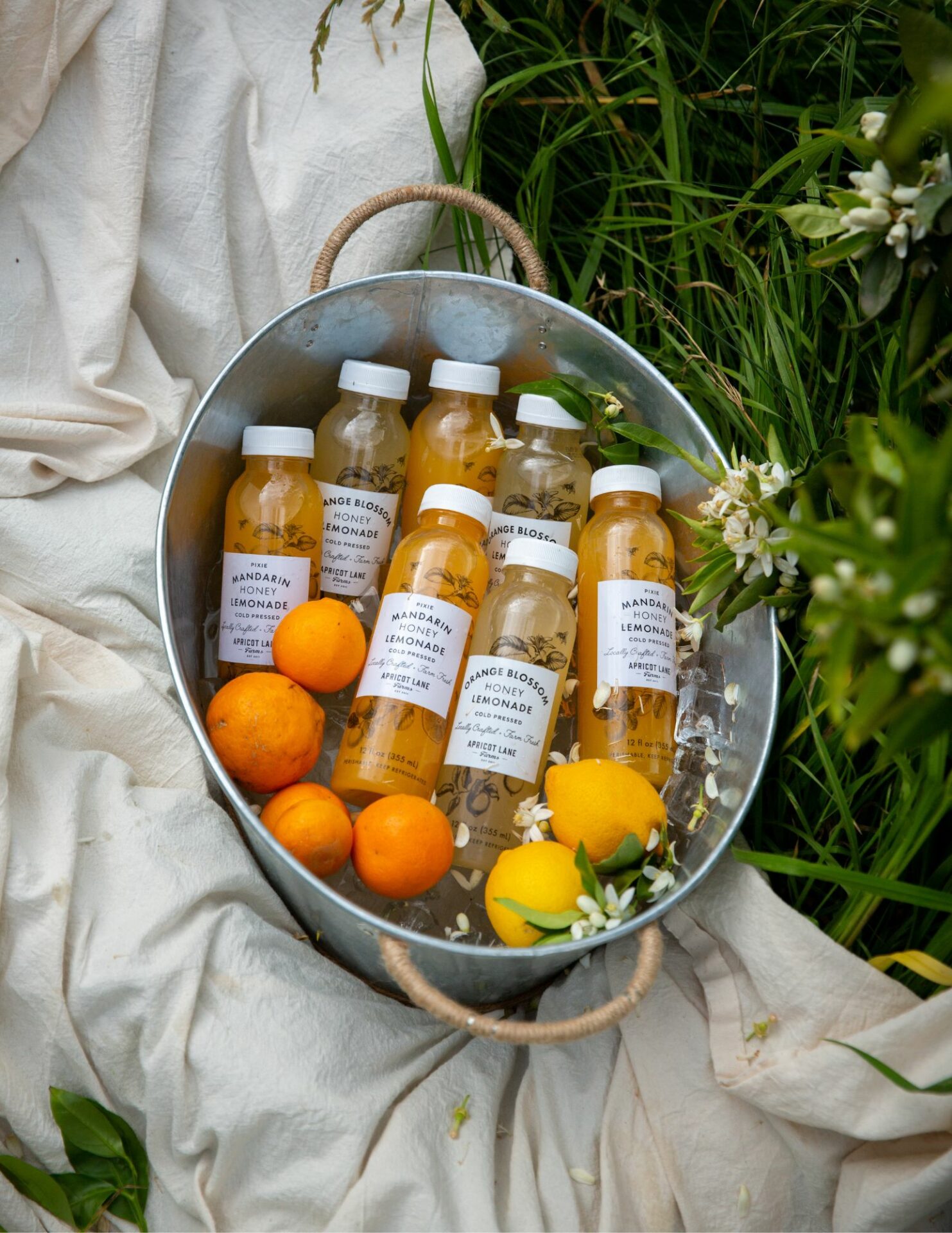 When Molly Chester started farming the land of Apricot Lane Farms, she witnessed two things— the importance of the health of the soil in growing flavorful and nutrient-dense food, and the healing power of a glass of lemonade.
Our lemonade recipes are an elevated take on tradition that's been tested and fine-tuned over the years as we've made it for our farm team on hot summer days. Crafted with our freshest harvest of Biodynamic® Lisbon lemons, mandarins and pomegranates that are cold-pressed, and sweetened with local, raw Honey Pacifica honey, you'll experience the perfect union of farm and nature in each sip.
Now available to ship direct from our farm to your door! Explore Orange Blossom, Pixie Mandarin and Parfianka Pomegranate Honey Lemonades.
"Living on a farm with over 30 acres of lemon trees encourages one to develop a killer lemonade recipe! We love to make a batch for the farm team to cool off on a hot summer afternoon." – Molly Chester