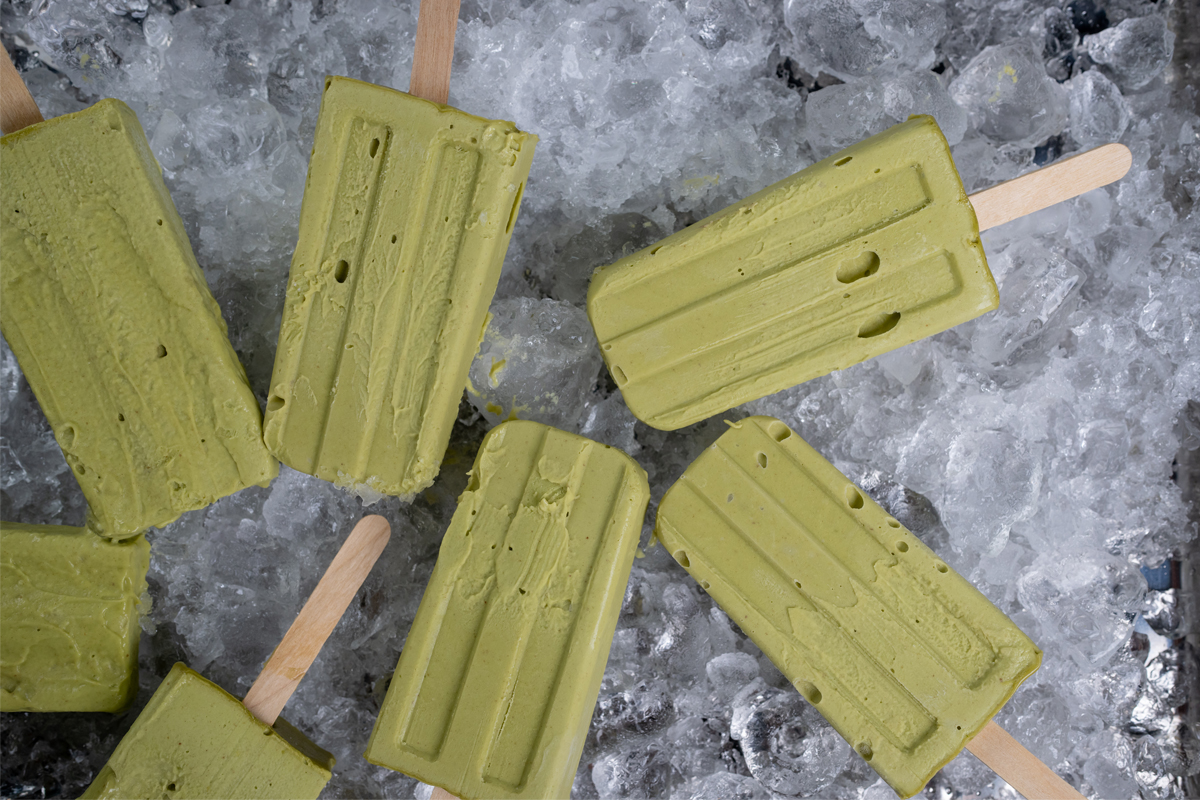 print
share with a friend
Avocado and Bearss Lime Popsicles
This is such a fun and easy treat to make any time of year. Creamy avocados and rich coconut milk get a wake up call from the bright, tangy lime. We like to include just a touch of honey, but feel free to sweeten them more or less as you prefer. If your little ones think that the lime flavor is a bit too tart, you can replace the lime zest and juice with orange zest and juice, and then add some lightly toasted coconut flakes too.
Ingredients
6 Medjool dates, pitted

2 medium avocados (about 1 pound)

1 cup full fat coconut milk

¼ cup raw honey

1 teaspoon lime zest (1 medium lime)

1 tablespoon fresh lime juice (about 1 medium lime)
Instructions
Soak the dates in warm water for 15 minutes. Drain and finely chop the dates. Set aside.
Split the avocados in half, remove the pits and skin, and place the flesh in a blender. Add the dates, coconut milk, honey, lime zest, and lime juice. Blend on high until the mixture is creamy. Stop and scrape down the sides of the blender and puree again, as needed.
Divide the puree evenly among 7 popsicle molds. Insert the stick and freeze until set, at least 12 hours.
To serve, remove the popsicles from the freezer. Run the molds under warm water until the popsicles release easily. The popsicles will keep in the freezer for up to 6 months.
---
https://www.apricotlanefarms.com/recipe/avocado-and-bearss-lime-popsicles/
Copyright © 2023 Apricot Lane Farms. All rights reserved.